Kratom Kaps is a relatively common headshop kratom brand. Since it doesn't sell directly to customers, many beginners looking to buy kratom locally come across Kratom Kaps for sale in smoke shops, vape shops, and gas stations. The brand claims to provide good quality kratom, which is all-natural and organic.
Many kratom enthusiasts avoid buying headshop kratom whenever they can, but sometimes premium headshop kratom brands gain a solid following. Is Kratom Kaps a good headshop kratom brand in terms of quality and price, or is it another kratom brand to avoid?
We all are aware of the disadvantages associated with buying in-store and finding reliable places to buy kratom. As per usual in our kratom vendor reviews, we'll take a close look at the Kratom Kaps company, customer reviews, product selection, prices, and overall impression to offer our verdict.
What Is Kratom Kaps? The Company at a Glance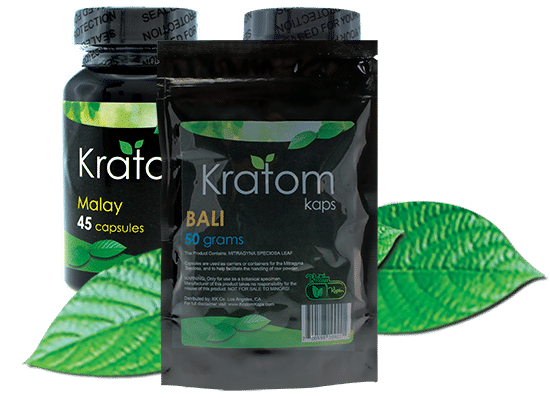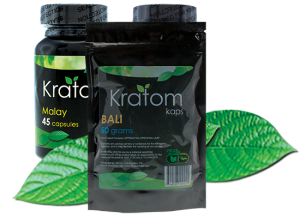 Kratom Kaps is a popular kratom brand that has made giant strides in the kratom market in recent years. They are based in California and are known as a wholesale kratom brand. This means that they only provide kratom to other suppliers and customers can't buy kratom from them directly.
Kratom Kaps used to have a website that was created in 2019, which would make it seem like Kratom Kaps is a newer kratom brand, but they are more established than that. Information online provides that Kratom Kaps is a product of kratom-k.com, an international kratom supplier with offices in North Ireland and Portugal. Unfortunately, it is hard to find information on Kratom Kaps because their former website, Kratomkaps.com appears to have disappeared and we can't find any website for Kratom Kaps at the moment.
The lack of a website may raise some red flags for consumers, but it's not necessarily indicative of their reputation or worth. Some vendors simply seek to keep information private—either to ward off competitors from copying them or because it's easier.
Since kratom is not regulated by the FDA, kratom vendors have to be very specific about what they say—they can't make any medical claims, they must avoid certain medical-related words, etc. To avoid worrying about it, Kratom Kaps might just have decided to get rid of their website, possibly in response to big kratom vendors like Kratom Crazy being shut down for legal violations.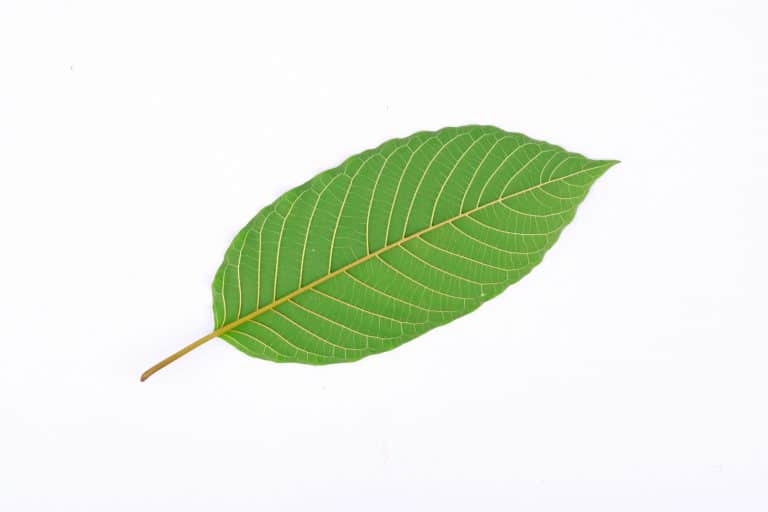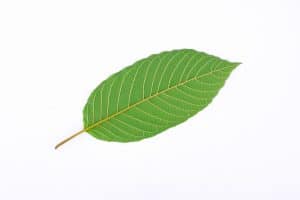 Despite their lack of a website, Kratom Kaps is a common brand that people looking for "kratom near me" can find in headshops, vape shops, and gas stations. Thus, it has remained popular.
Kratom Kaps is known to provide a wide range of authentic Mitragyna speciosa. 
There are many kratom vendors in the market today, but not all of them sell good-quality products. On the other hand, Kratom Kaps brands itself as the highest quality available on the market, sourced from Southeast Asia.
Nevertheless, not all brands stay true to their words, and it can be quite tricky to find the best suppliers of Kratom. So, we will break down Kratom Kaps to give you a better idea of what the brand has to offer.
Kratom Products Offered by Kratom Kaps
On its old website, Kratom Kaps claimed to source the kratom plant from its origin, Southeast Asia. The brand does not offer an extensive product range. It mainly focuses on selling various sizes of their main kratom strains.
It should be underlined that Kratom Kaps is not a direct supplier, and you can only get its products from authorized distributors. So, you'll have to dig a little to find retail stores that get stock Kratom Kaps products. Since the brand works with other distributors to sell products, the shipping policy depends upon the affiliated seller.
The brand focuses on offering the most popular kratom strains for sale in a variety of quantities. They sell kratom powder and kratom capsules. The brand mentions the vein color on the packaging.
The four strains available on the website are: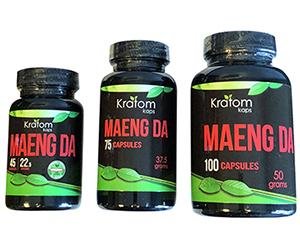 Their catalog consists of four kratom strains—Bali, Indo, Malay and Maeng Da, respectively. One of their biggest sellers is Red Vein Bali, a five-star strain that's billed as being from "the Island of Gods."
According to the brand, all its products go through multiple tests before a batch is available to the market. We would like to see lab tests, however, but it's incredibly hard to find or contact the company.
However, even if the products are of high quality, there is an involvement of third-party distributors. So, the quality can be compromised in their hands—there's no guarantee that the Kratom Kaps for sale in local stores is fresh. It may have sat on the shelf for quite a while.
Kratom Kaps Prices
If you're here to know the average cost of Kratom Kaps products, we can't give you exact answers—only a price range estimate. Like other kratom wholesalers who only sell kratom to businesses and not customers, the cost of kratom from this brand can vary from shop to shop. If you want to know more about how kratom cost factors work for different places that sell kratom, check out our "How Much Does Kratom Cost" guide.
That being said, Kratom Kaps did offer a suggested retail price for each of their products on their website. Though its retail prices may have changed since 2018 (when their website was up) their recommended kratom prices are:
Bali Powder: $7.99 (35g) – $17.99 (100g)
Bali Capsules: $12.49 (45 caps) – $19.99 (100 caps)
Indo Powder: $17.99 (50g)
Indo Capsules: $5.99 (20 caps) – $10.99 (40 caps)
Malay Powder: $7.99 (35g) – $17.99 (100g)
Malay Capsules: $12.49 (45 caps) – $19.99 (100 caps)
Maeng Da Powder: $7.49 (35g) – $16.99 (100g)
Maeng Da Capsules: $11.99 (45 caps) – $17.99 (100 caps)
Overall, we were surprised that Kratom Kaps is relatively cheap for a headshop kratom brand. While the quality of Kratom Kaps might not be consistent, it's generally considered "acceptable" by many people who buy it.
If you're looking for Kratom Kaps coupon codes or discount deals, you won't find any because Kratom Kaps only works with wholesale and retail vendors—not individual customers. If you want to find discounts on Kratom Kaps products, the only way to get them is from the store reselling them.
Kratom Caps Reviews from Customers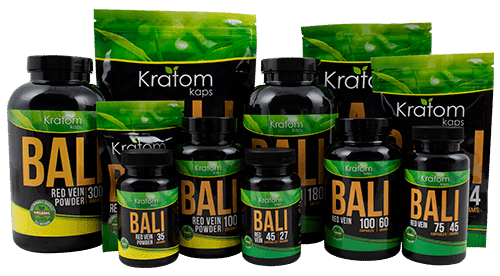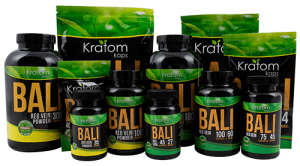 The online feedback about Kratom Kaps products and services is generally mixed. Customer reviews revealed that many people who look to buy kratom nearby from headshops or gas stations find Kratom Kaps to be pretty good for local kratom.
A glance at Reddit Kratom also reveals customers who find Kratom Caps untrustworthy. In one example, a customer bought Kratom Kaps in 2018 during the kratom salmonella outbreak that affected certain brands. Wanting to know if Kratom Kaps was contaminant-free, they tried to email them. They stated,
"Their email is super sketchy, no phone number, it's all really bugging me out. I've never had an issue and their stuff works really great, but I can't get it out of my head these are some sketchy-ass snake oil salesmen-type businessmen."
The reviewer was worried that Kratom Kaps may have been contaminated with salmonella, but they couldn't get a response from them. Now, it would be even harder to contact Kratom Kaps because they don't have a website. We really aren't fond of their lack of available lab test results online.
Some of the kratom buyers had talked about their products being pricey for the quality, but when looking for "kratom near me," they value the convenience. Nevertheless, another reviewer on Kratom Reddit said,
"Have been buying from local head shop and is getting expensive. Not sure if anyone has tried it but looking for anyone who knows where I can find a similar strain to order online in bulk, preferably overnight shipping?"
If you want to buy authentic kratom at the best price, sourced directly from the best kratom farms of Indonesia, consider buying from a reliable online kratom vendor like Buy Kratom Bulk USA that offers high-quality and pure kratom for sale in bulk amounts. We also value customer service and response rates, so we are easy to contact if you have any further questions.
Are Kratom Kaps Products Authentic?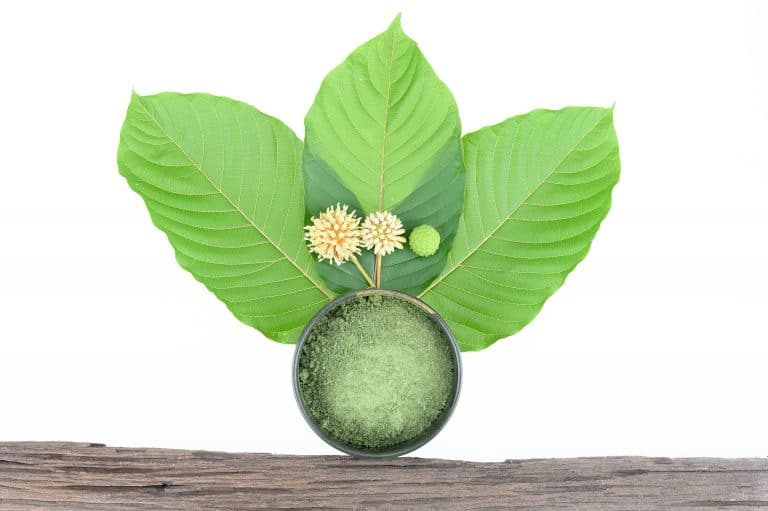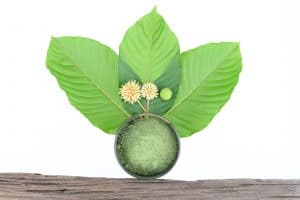 Kratom Kaps says that their kratom is of the "highest quality available on the market." They also pledge to only work with Mitragyna speciosa farmers who meet their "strict, sustainable Non-GMO standards." We're not entirely sure where they source their kratom, nor can we access lab tests to tell the purity of their kratom.
Nevertheless, Kratom Kaps ensures customers that all their products go through several quality checks before being offered to customers, which is a good sign. It would, however, be helpful if customers could contact them to inquire about kratom quality, especially if they worry about potential contamination.
How Can You Contact Kratom Kaps?
Wondering how you can contact Kratom Kaps? There aren't too many ways to do this and some Kratom buyers end up frustrated as they are unable to find a way to do this. The only way we knew how to contact Kratom Kaps is via their phone number that was: (310)-438-7129.
Kratom Kaps: Our Final Verdict Kratom Kaps Review
Overall, our review of Kratom Kaps has given us a bad impression of the brand. We would not recommend buying from Kratom Kaps due to their lack of information available online. When deciding where to buy kratom, we urge customers to do their research beforehand. The best kratom vendors prioritize customer service, product transparency, safety, and legality.
If you're looking to buy kratom from a more reputable kratom vendor who sells bulk kratom directly to its customers, you may want to browse our selection of kratom for sale at Buy Kratom Bulk USA!
We source all our kratom products directly from the farmers in Southeast Asia; we know exactly where our kratom comes from. This process ensures that all our kratom is always fresh and authentic. Furthermore, the prices that we offer are some of the lowest in the industry. So, don't wait and order kratom from us now!
Interested in more Kratom brand reviews? Check out our other kratom reviews and information in our Kratom blog!