The increasing number of Kratom vendors in the US is a good sign, right? However, the rising demand also opened gates to a few fakes and scams entering the market. That's why you need to be extra careful when buying from Kratom vendors.
Gullible customers or people new to Kratom are easy targets for fake sellers who sell cheap quality at a higher price. So, you need to have enough knowledge about the source you're buying from.
Top 5 Kratom Vendors
If you compare with local options, online vendors are a safer and more readable option. However, not every store claiming to sell authentic varieties is trustworthy. Here is our list of top online Kratom vendors to help you out.
Buy Kratom Bulk USA is one of the best brands today that offers true Kratom enthusiasts, both quality and authenticity. It is a wise choice for those who are seeking larger amounts of Kratom at affordable prices.
The brand offers an expansive range of Kratom strains, which sets it apart from other Kratom vendors. You can get all popular products like Kratom powders and Kratom capsules of every popular Kratom strain from Bali Kratom to Maeng Da Kratom.

The products at Buy Kratom Bulk USA are normally at least 100g, which is likely to last you a long time. Plus, you can get economical Kratom without spending twice as much on smaller amounts.
Buying in bulk also saves you the shipping cost, and you can always trust the site based on its positive reviews and exceptional customer service. You also get free shipping on orders above $150. Moreover, the efficient delivery service cuts down any unnecessary wait, which makes it a good option.
Happy Hippo Herbals is a trusted site that offers good-quality strains under one roof. The site has a large turnover, so they have fresh Kratom batches in stock every time.
This Kratom vendor has a variety of Kratom strains in the categories slow, moderate, and fast. You can get specific strains in the form of powder and capsules.
However, you will find Happy Hippo Herbals to be a bit more expensive than other online and offline brands. You will also have to pay a little higher shipping for the US. So, you can definitely find the same products at a lesser price if you know where to look for them.
Coastline Kratom is a new Kratom vendor in the market, but it has managed to establish itself as an authentic brand. The brand delivers a range of different high-quality strains at fair prices.
Apart from the usual powder form, you can also get live plants so you can grow them by yourself without worrying about quality or ingenuity. This makes Coastline Kratom stand out among other online vendors.
Coastline Kratom has a clean site so you can easily navigate through the products. However, the brand does not deliver in all states, so look out for your location beforehand.
Kats Botanicals sells the finest quality Kratom along with botanical oils and CBD products. The brand sources its products from mature Kratom leaves of Indonesia.
You can buy Kratom in a variety of forms, from powder and crystals to crushed leaves and wholesale Kratom as well. Plus, they have some interesting varieties other than the usual such as Green Hulu and dark elephant.
Kat Botanicals is among the customer-friendly Kratom vendors with a number of positive reviews from buyers.
The Golden Monk prioritizes purity, which is why it is approved with the American Kratom Association GMP Program. The brand works closely with small Indonesian villages, and the products go through third-party lab tests to ensure the best quality.
The site offers Kratom powders, extracts, and capsules in almost 30 varieties, including Premium Malay, Borneo, and White Sumatra. So, you have plenty of options to choose from.
The brand pays close attention to its packing. However, some customers have received poorly packed or damaged products as well. This and a few other factors have put the brand into negative light so you can easily come across both negative and positive reviews when searching online.
If you want to learn more about the other Kratom vendors, you can check our Kratom Company Reviews section.
What to Look for in Quality Kratom Vendors
If you want the best quality Kratom, you should know what to look for in Kratom vendors and brands. Here are some tips to help you out.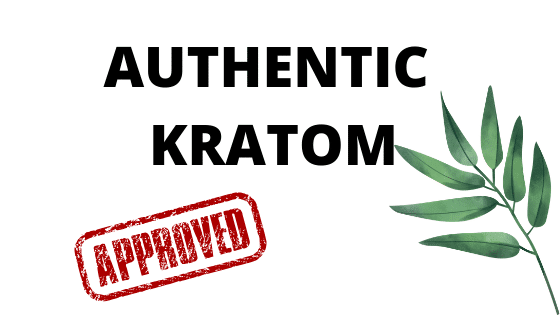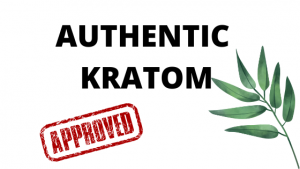 Customer Reviews
Always check the vendor's background before making a purchase. It is usually easier to assess an online vendor's quality and authenticity as you can go through customer reviews and ratings before purchase.
The authentic Kratom vendors will showcase their reviews and other details, so you know what you're in for. You will always find some low ratings, so focus more on the comments for a better viewpoint.
Labels and Instructions
Genuine Kratom will always come in labeled packaging with important information printed on it. Other than the ingredients, the label should also include storing instruction and expiry date.
For instance, Buy Kratom Bulk USA has a Katom blog that educates the customers about Kratom.
Product Range
Make sure the Kratom vendor has a broad product range so you can have plenty of choices. Also, a wider product range means a larger turnover so you can get fresh Kratom each time.
Final Words
This is it. You now have a list of some of the best and most authentic Kratom vendors in the US, but you also know what to look for in a good option when scrolling through different online stores. Happy buying!