If you're someone who's always looking for kratom discount codes, completely free kratom samples, or kratom giveaways, chances are you're on the lookout for the cheapest kratom for sale. Of course, finding quality kratom for cheap isn't always easy.
One vendor, Moon Kratom, claims to have the answer to your problems, even stating that they offer the "lowest price kratom for sale" online! Well, is Moon Kratom any good, or should you keep looking elsewhere to buy the best and cheapest kratom?
Who Is Moon Kratom?: The Company at a Glance
Moon Kratom is a kratom vendor based in Austin, Texas. They have sold kratom exclusively online since 2015, although their website looks more retro than that. In truth, their website looks a bit like a fantasy forum at first glances—somewhere where you'd engage in online discussions about werewolves and elves in the mid-2000s. Well, the first thing they'd probably tell you in a fantasy forum is to never judge a book by its cover, so we'll move beyond the website.
One of the first things that came to mind when writing our 2021 Moon Kratom review is that we've written about this company before in an article on totally free kratom samples. In fact, the company stood out to us as one of the only places that offer free kratom samples & free shipping.
On its website, Moon Kratom states that they buy only the finest kratom leaves that are imported from Southeast Asia. They say that their kratom is then tested by the distributor before being shipped out. They state that their kratom is special because it is finely ground, into "flour powder." They further add that they sell the best kratom at the lowest prices, and offer free kratom samples.
What Can You Buy at Moon Kratom?
What can you buy at Moon Kratom? Obviously, they're most well-known for their kratom for sale, but can you buy statues of wolves and dragons there too? Preferably fighting each other by the ocean?
While you can't buy any wolf claws or dragon bones at Moon Kratom, they do offer a solid stock of kratom for sale, including the following: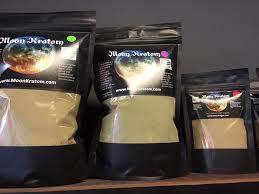 "Lunar" Kratom Capsules in different kratom strains

Full Spectrum Kratom Extracts 10 ML

OPMS Liquid Kratom 8.8 ML

Micro Kratom Powder in different kratom strains
Kratom Extract Powder
Free Kratom Samples & Free Shipping

Accessories such as Moon Kratom Snapback hats
Okay, having ordered and received free kratom samples from Moon Kratom, we can assure you that the company does in fact ship totally free kratom samples. They might only offer them for a limited time, but as of November 2021, they offered free kratom samples.
That being said, we're disappointed that we didn't notice that they sell a Moon Kratom Snapback hat sooner. It's the perfect mashup between 2000s Trucker hat chic, 1990s fantasy nerd, and alternative uncle at the family reunion.
Some of the different kratom strains for sale at Moon Kratom include:
Each product is available in a variety of sizes, and the customer can choose whether they want to buy in bulk or not, as they offer wholesale kratom as well.
While we appreciate that Moon Kratom lists the concentration of their kratom extracts (i.e. Green Maeng Da 10X Kratom Extract Powder is 10:1), we wish that they had included lab tests on their website for the customer to see.
How Much Does Moon Kratom Cost?
How do Moon Kratom's prices compare to the average cost of kratom? Well, here are some examples of their prices:
Kratom Powder: $17 (100g), $45 (500g) $79.00 (1 kilo), $216 (3 kilos) $345 (5 kilos),
Kratom Capsules: $25 (100g), $45 (250g), $85 (500g), $160 (1 kilo)
Hush Full Spectrum Kratom Extract: $20 (10ML), $90 (5 X10ML bottles)
OPMS Liquid Kratom Extract: $20 (8.8ML), $90 (5 X 8.8ML bottles), $170 (10 X 8.9 ML bottles), $720 (whole case, 45 X 8.8ML bottles
Since the average cost of kratom online for 500g of kratom powder is $50, Moon Kratom does offer kratom for sale that's cheaper than average. It's not the cheapest kratom we've ever seen, but it does offer the advantage of being one of the few places to offer totally free kratom samples.
Moon Kratom's Discount Code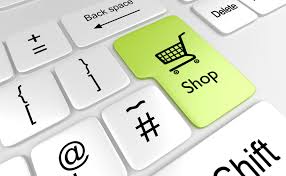 Customers can readily find Moon Kratom Coupon Codes on their Facebook page/profile for certain kratom deals. Presently, you can use the Coupon Code "KTEA" to get a discount. They also currently have a form you can fill out to get free kratom samples for free shipping. You'll receive three bags of different kratom strains of around 5-7 grams each in the mail, free of charge.
However, for future Moon Kratom discounts codes and deals, you should always keep a track of their Facebook activity. They randomly put up new kratom discount codes on their social media. We're still waiting for a BOGO deal on that Moon Kratom Snapback hat.
Moon Kratom Customer Reviews
Just because they offer free kratom samples and kratom hats for sale doesn't mean Moon Kratom is automatically good. Is Moon Kratom any good? Let's take a look at their customer reviews for more information. In general, Moon Kratom reviews seem mixed. Some people are happy with the shipping times, quality of kratom, and customer service, while others are disappointed in the variety of kratom products, lack of transparency, and prices.
One customer on Google Reviews, was satisfied with Moon Kratom, stating,
"Great product with reliable, prompt delivery. Customer service is also very responsive to any questions you might have. Highly recommend."
On Yelp, a customer who was looking to buy kratom near Austin initially had issues with a bad batch from Moon Kratom but was able to get a hold of customer service and correct them, stating,
"I had an issue with a bad batch,and could not make contact with MK…When I made contact,they VERY swiftly made things 110% RIGHT!!!! I am sooo happy that everything worked out! This is without a doubt, the best Kratom on the market!!!! I will never leave this company!!! If you havent tried them, do it….NOW!
Thank you guys soooo much!!!"
We're wondering what was wrong with the batch from Moon Kratom that made it "bad." It's somewhat hard to find Moon Kratom reviews online from recent years. Perhaps that's why they've started offering free kratom samples & free shipping.
Nevertheless, on a Kratom Reddit thread (r/KratomVendor), someone gave a mixed review of Moon Kratom, saying:
"When I first started I ordered from Moon. At the time I remember it was fine for me. I didn't have much to compare it to, only head shop kratom. I liked it because it was cheaper. After trying several others I now have a few that I really love. If you're looking for quality and a good price, in my opinion, there are way better places than Moon."
Overall, it seems like Moon Kratom has a pretty decent-sized following, although they're not popular enough to run into anyone wearing a Moon Kratom snapback hat in Austin (at least not yet). We think Moon Kratom could benefit from becoming GMP-certified with the American Kratom Association. Additionally, we would like to see them test their kratom more rigorously and allow customers to access those kratom lab reports.
Moon Kratom Shipping and Customer Service
Other important aspects to discuss in this Moon Kratom review are their shipping policies and customer service department. Moon Kratom's shipping policy is that all items are sent via USPS priority, and as long as the order is in by 2:00 PM CST, it will ship the same day. Orders shipped on the same day usually take 3 to 4 business days to reach the customers, which is about how long it took us to get our free kratom samples from Moon Kratom.
Moon Kratom will replace or refund any orders in which they've made an error. Moon Kratom's return policy is that they'll accept returns of unopened products for exchange or refund up to 30 days after the purchase date. Customers have to pay the shipping cost to exchange an item, as well as a $4.50 refund fee. Refunds are credited within 1-3 business days after being submitted.
If you have any trouble with an order, you can contact Moon Kratom via email, message, or phone. They state that they will get back to you within 24 hours. Overall, you'll probably want to figure out what the best way is to contact Moon Kratom since some customers have found it easy to contact them while others have struggled.
Final Verdict: Is Moon Kratom Good?
Overall, our final verdict on Moon Kratom is that there are better vendors out there. We're not saying that Moon Kratom has poor quality products or high prices, but at the end of the day, kratom is an unregulated botanical. Because the FDA doesn't regulate kratom, it's up to vendors (along with state legislators, if they choose to follow the AKA's Kratom Consumer Protection Act) to provide evidence that their kratom is 100% pure and contaminant-free.
In our opinion, Moon Kratom doesn't do enough to promote kratom vendor transparency. It seems like they buy their kratom from a distributor, and not directly from Southeast Asia. We can't tell if they're the ones doing their own lab tests, or if they can even access the lab tests from their distributor. Furthermore, they sell "headshop brand" kratom, such as OPMS, which we didn't like very much when we reviewed it.
If you want to buy quality kratom for low prices, our kratom for sale is fresh, lab-tested, and directly sourced from Indonesia, where we have a close relationship with the farmers that grow kratom. While we don't sell gas station kratom brands, we have authentic kratom powders and kratom capsules for sale in bulk and in a variety of kratom strains.
If you're looking for other places that sell kratom in Austin, or you want to know more about how to buy kratom locally, check out our kratom blog post "where to buy kratom near me."