Are you looking for Kratom capsules or powders? Buy Kratom Bulk USA has lots of them. We stock popular mitragyna speciosa strains and sell them at affordable prices. You can find almost every Kratom strain that exists on Buy Kratom Bulk USA. As the name suggests, you also have the option to buy in bulk.
What would you do when you find you've run out of Kratom and it's almost time to get the dose? Well, you'd be satisfied with anything that you get your hands on – not too concerned over low quality. This is why headshop Kratom sells, and retailers are not too serious about maintaining quality standards.
Similarly, Kratom buyers tend to overlook quality while buying from local Kratom head shops. Most of the time, customers settle for a sub-par alternative, and they buy some quantity so that they can wait for the Kratom product they have ordered online.
There are good Kratom brands as well as Kratom vendors. Then, you might come across the not-so-good ones. In this context, let's see which category does Mojo Kratom fall in.
You must have heard a fair bit about Mojo Kratom – or must be hearing about them for the first time. This post will take you through: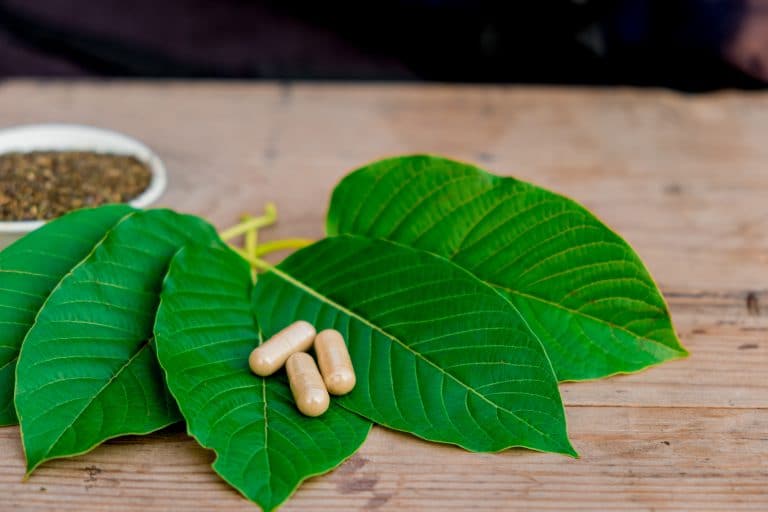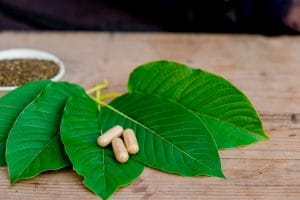 Who Mojo Kratom is

What they sell and what price

How reliable they are
And other important things.
Mojo Kratom Review
To start with, Mojo Kratom has been one of the underrated brands that seem to swim through the waters without getting noticed, while the Big Sharks get their share. This low-profile brand is sold by SyncheCo Enterprises that specializes in marketing a number of niche-specific products.  
You may not be able to find as much information on their website (which is also quite difficult to locate, thanks to their lack of concentration on online sales) as Mojo Kratom products are mostly available at local Kratom shops.
Now, Let's take a look at Mojo Kratom products.
What Does Mojo Kratom Offer?
Since Mojo Kratom is a headshop brand, this may be the whole reason they're not focusing on their virtual real estate – their website, as a matter of fact. But those who do buy their products don't often come back with complaints.
So, what do they have on offer? It might disappoint you, but Mojo Kratom has not too much to offer. They deal in only two Kratom strains, and their product forms, including:
Mojo Pimp Kratom

Mojo Bali Kratom
While many people know what Bali Kratom is, only a few can recall that 'Pimp' is a special word given to Maeng Da Kratom because of its excellent alkaloid profile.
If you happen to buy Kratom capsules more often, you may be interested in buying Mojo Pimp Kratom capsules or Mojo Bali Kratom capsules. These capsules feature finely ground Kratom powder of the above-mentioned strains.
Quantity vs Price Analysis
Keep in mind that Mojo Kratom is a headshop brand, so don't expect variety in size. You can only buy 18g packs of Kratom capsules, and if you're a bulk buyer, it's not meant for you. Now, let's see if the quantity is justified.
As far as price is concerned,
Bali Kratom capsules (18 grams) sell for $19.95 (on average)

Pimp Kratom capsules (18 grams) are available for approximately $24.95 (on average)
That's so typical of headshop brands. You're paying between $1 – $1.4 per gram of Kratom, making the price tag quite expensive for most Kratom buyers. However, this is explainable.
First of all, Mojo Kratom is selling through head shops, meaning they're not charging every penny by themselves. We all know that head shops tend to associate high price tags with brands that tend to sell more. So, they're obviously not to be blamed for this.
That said, Mojo Kratom should address this high-price issue, which they haven't.
Mojo Kratom Overall Reputation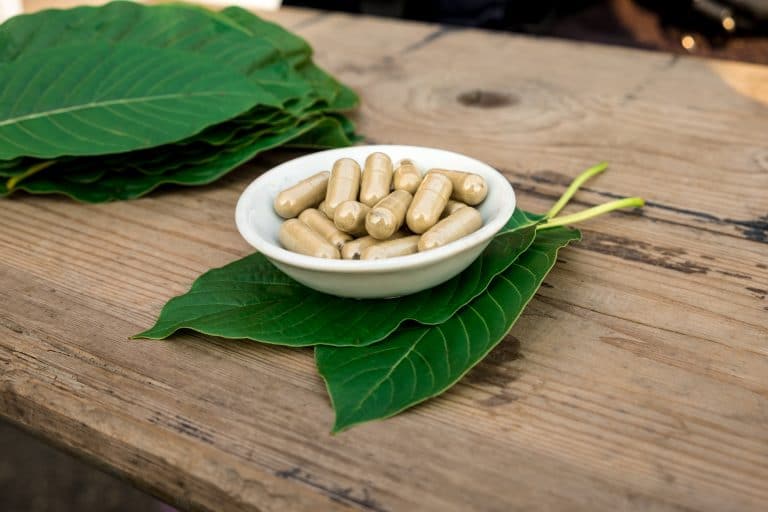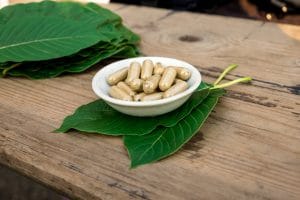 Beginners who mostly get attracted to attributes; such as a large variety of strains, availability in different sizes, low (or discounted) prices, discount coupons and deals, may not find Mojo Kratom a feasible option. However, those who have bought their capsules have only one issue with the brand – high prices.
The lack of customer support may be another issue, but since Mojo Kratom isn't directly involved with customers, they're not to be blamed for not responding to end-buyers.
Final Words
Mojo Kratom is a headshop brand that you can rely on if you've run out of Kratom and the next delivery is on its way. The Kratom brand is expensive but is way better than many low-rated brands you may have come across in local stores.
We hope that you liked the information we shared in this post. If you want to learn about other Kratom brands, new strains, and Kratom laws, go through our Kratom blog. Buy Kratom Bulk USA is the leading Kratom provider in the country, offering unmatched quality along with affordable prices. Don't hesitate to buy some of our best strains.