After the DEA made a failed attempt to ban kratom back in 2016, this botanical herb became even more popular. Shortly after that, scientific research on different kratom strains boomed. Hence, we know more about kratom today than we did just 5 years ago. Using this knowledge, farmers have been available to develop endless varieties using the pre-existing strains of kratom.
Just like every other plant, there can be slight differences in the genetics of the Kratom tree. These differences arise due to location and other environmental factors. While these genetic differences are subtle, they have profound implications. After all, they directly impact the quality and characteristics of the kratom plant.
In case you are trying to buy kratom, understanding different kratom strains will help you in making an informed decision. And to guide buyers is exactly what we do at 'Buy Kratom Bulk USA'.
What is Kratom?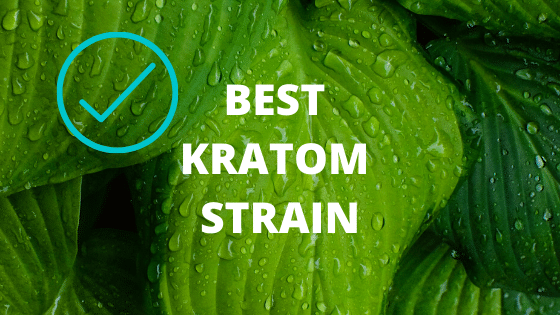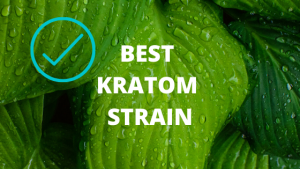 Native to Southeast Asia, Kratom is a herb that is referred to as. It is avidly grown in countries including Thailand, Malaysia, Papua New Guinea, Myanmar, and Indonesia. 
Scientific research has isolated around 40 compounds from Kratom. Among these, there are 25 extra alkaloids apart from the two major components i.e. Mitragynine and 7-hydroxymitragynine. Both of these alkaloids form a significant percentage of the total alkaloid content in strains of kratom.
We can easily consider it to be the most controversial herb of all time. This is because there is a lot of misinformation regarding it on the internet. Most of this is spread by multinational organizations that consider kratom to be a threat to their medical businesses. The DEA and FDA also have an equal role to play here.
Still, Kratom advocates have been very vocal in support of this herb. It was primarily due to their efforts, that the short-lived kratom ban was lifted lasting from August 2016 to October 2016. Since then, most efforts by these opposing bodies have not been fruitful.
Read our article on this topic, is kratom illegal?
Three Primary Kratom Colors
Kratom strains typically belong to one of the three color categories that include Red Vein Kratom, Green Vein Kratom, or White Vein Kratom. This division depends on the color of the vein and the stem of the leaf.
Quite interestingly, the vein color of kratom leaves is not permanent. Rather, it changes from green to white, and finally to red as the plant continues to become more mature. These changes in color also have a significant impact on the alkaloid composition of the leaf.
So, to get strains of specific qualities, experienced farmers harvest the leaves at specific times during the plant's lifecycle.
Red Vein Kratom
This is the most popular color of kratom plant strains and is specifically preferred by new buyers. The red vein kratom leaves tend to have a reddish tinge. This color category is known to have a significantly higher percentage of alkaloids. In this regard, the leaves tend to be of higher quality.
Red Vein Kratom has a slightly different manufacturing process. Once the farmers have carefully harvested the leaves, they are dried indoors underneath a UV lamp. Occasionally, farmers may also dry the leaves in sunlight. However, this can lower the composition although it is a faster drying method.
One popular strain that is obtained from Red Kratom leaves is the Bentuangie Kratom. It is obtained by fermenting the leaves after the drying process.
White Vein Kratom
In comparison to Red Vein Kratom, White vein kratom leaves are harvested at an early age. As a result of this, white kratom contains a lower percentage of alkaloids.
Moreover, white vein kratom follows a different drying process. They are placed indoors in the complete absence of light. The prime reason for this is that they already have a lower alkaloid composition. If placed under the sunlight or UV lamp, the leaves will further lose their quality. Hence, farmers tend to dry them indoors (which can take longer).
Green vein kratom
The harvesting process of green vein kratom is the same as the other two types. An experienced farmer will pick out the best green kratom leaves and stock them up.
However, the drying process is slightly different here. In the first part of the process, green vein leaves are dried in an air-conditioned room. Once dried, the leaves are then transported outside for the 2nd drying phase.
Green Vein Kratom is specifically preferred by veteran kratom connoisseurs. However, it is not as common as compared to other strains. So, to buy authentic green vein kratom, reach out to well-reputed stores such as 'Buy Kratom Bulk USA' only.
Some Popular Kratom Strains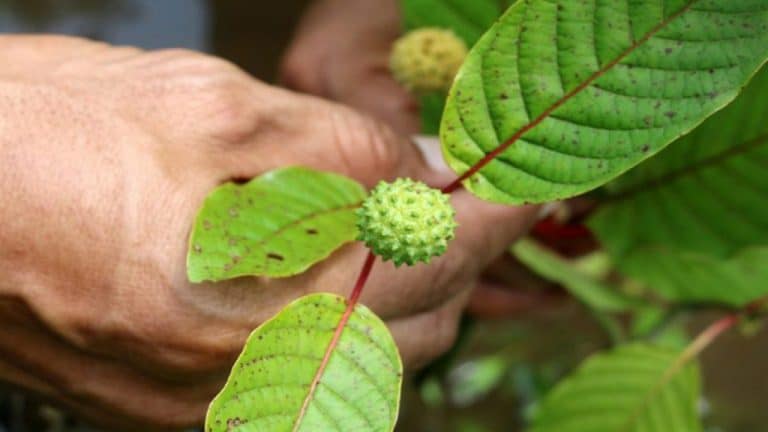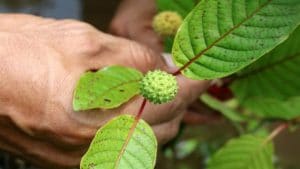 Kratom strains can belong to any of the above-mentioned color varieties. Sometimes, strains belonging to different colors are mixed in varying proportions to create some proprietary blends. This is something that some specialty stores often do.
Some of the most popular plant strains include:
Borneo Kratom
Borneo Kratom covers a wide range of kratom varieties that are native to the Borneo Island. These strains contain a high percentage of 7-hydroxymitragynine. On the other hand, the percentage of Mitragynine in the Borneo Kratom strain is not too high.
Since this strain can easily survive a wide range of environmental conditions, it is exported for replication in many parts of the world. However, replicated growth often does not result in the same quality.
Maeng Da Kratom
Without a doubt, Maeng Da Kratom is the most popular among all the strains. In specific, the Green Maeng Da Kratom and Red Maeng Da Kratom is an all-time favorite of many kratom enthusiasts.
Maeng Da Kratom is native to Thailand, and it contains a particularly high percentage of alkaloids.
To meet with its high demand, farmers replicate the growth of this legendary strain in other parts of Southeast Asia. After all, kratom capsules containing Maeng Da Kratom powder are the most sought-after product among buyers.
Bali Kratom
It is one of the rarest yet highly sought kratom strains ever. In comparison to other varieties, Bali Kratom is significantly harder to obtain due to the high deforestation rate on the Island. Within the past 40 years, Bali has had more than 30% of the forests destroyed.
Today, Bali Kratom is grown in very specific farms in the Bali region. These farms produce a very limited amount of kratom, which is then exported to the US. These farms primarily focus on the sustainability of this strain.
With that, the growth of Bali Kratom is also being replicated in other parts of Indonesia and Malaysia to meet with the high demand. Still, the most authentic form of this strain is only found in the Bali region.
Thai Kratom
While it is not the most popular kratom for sale, Thai Kratom has developed a loyal buyer-base over the recent years. Hence, all the big kratom stores such as 'Buy Kratom Bulk USA' stock up in Thai varieties.
Thai kratom strains are particularly popular for containing a high percentage of Mitragynine (up to 66% by the concentration of total alkaloids). According to the lab testing, this amount is at least 5 times more than the other strains.
Indo Kratom
Indo Kratom does not refer to a few strains, rather, it covers a wide range of strains belonging to Indonesia that are not individually described. Based on lab tests and scientific research, kratom varieties belonging to Indonesia contain a relatively higher concentration of 7-hydroxymitragynine.
Among the Indo kratom varieties, Red Indo and Green Indo are the most popular. Sourced from the best farms in Indonesia, both of these strains are available for bulk buying at 'Buy Kratom Bulk USA'.
Where to Buy Kratom Strains From?
Are you looking for a reliable store to buy kratom wholesale? Well, look no further because 'Buy Kratom Bulk USA' has got you covered.
We import kratom strains directly from the best farms in Southeast Asia. Hence, every kratom strain available in our store is 100% authentic. Our full range of strains includes:
Asia Kratom

Bali Kratom

Elephant Kratom

Indo Kratom

Borneo Kratom

Horn Kratom

Maeng Da Kratom

Lucky 7 Kratom

Vietnam Kratom

Super Indo Kratom

Malay Kratom

Thai Kratom

Sumatra Kratom
Furthermore, these strains are available in the form of powders and capsules. Perhaps, 'Buy Kratom Bulk USA' is one of the few stores that specialize in bulk-selling of a wide range of authentic strains. Hence, regardless of what your preferences are, we've got the best deal for you.
With that, our prices are rightly aligned with the industry standards, where 30 grams of kratom powder costs $20 while 250-gram Capsules start at $60 per pack.
Ultimately, once your order has been placed, we ensured that the product is dispatched as quickly as possible. This is to retain the freshness and quality of the kratom. The values that our store has in place has helped us in developing a loyal base of buyers in a short time!
We hope that this kratom strain guide was of great benefit to you. Still, hoping to learn more about kratom? Take a look at the other posts on our kratom blog.