Are you looking for the best Kratom capsules and powders at low prices? If yes, Buy Kratom Bulk USA is the best place. We offer a wide range of Kratom, and you can get lucrative discounts if you buy Kratom in bulk. You can also avail free shipping on orders $150 or higher.
We have another option for you. In this post, we are going to talk about Kratom Divine, a relatively new but widely popular Kratom vendor. Here's everything you should know about them.
Introduction of Kratom Divine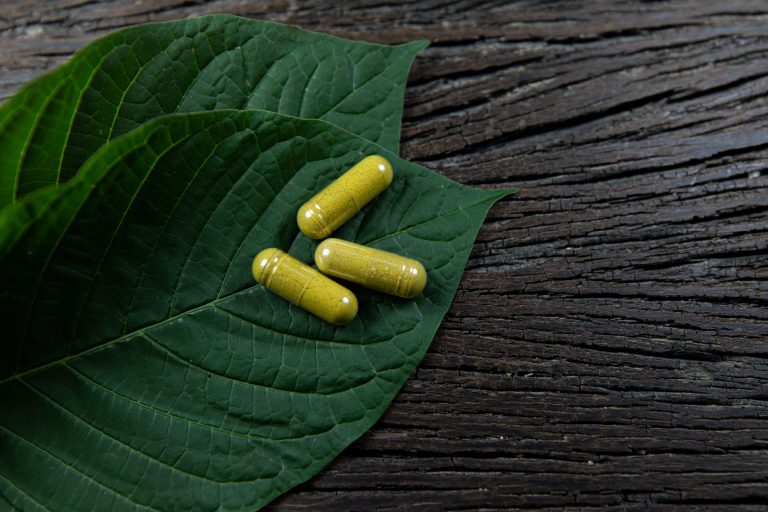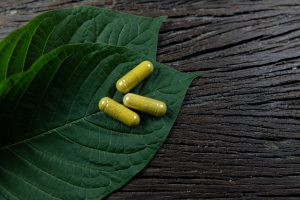 Kratom Divine is a US-based Kratom vendor. The company is located at 43798 McKenzie Hwy, Leaburg, OR 97489. Kratom Divine accepts online orders placed on their website and offers customer support during normal working hours, between 9:00, am and 5:00 pm.
You can contact the company during working hours, and they'll be happy to answer your calls. Their contact number is +1 503-689-7182.
The above information is enough to convince a newcomer that Kratom Divine is a legit business. Now, let's move on to the main thing – products, prices, quality, and the likes. Keep reading.
What Does Kratom Divine Offer?
Kratom Divine has a good website with an inviting homepage. You can find plenty of offers, discounts, and deals right when you enter the site. However, let's put the excitement on one side and focus on the products.
Kratom Divine doesn't deal in a large number of mitragyna speciosa subspecies. Still, you'll get a good mix of options if you like to buy Kratom capsules, Kratom powders or Kratom leaves, etc.
In reality, this product variety is arguably the significant factor in keeping Kratom Divine in the competition, and they've been earning profits in a tightly packed Mitragyna Speciosa industry.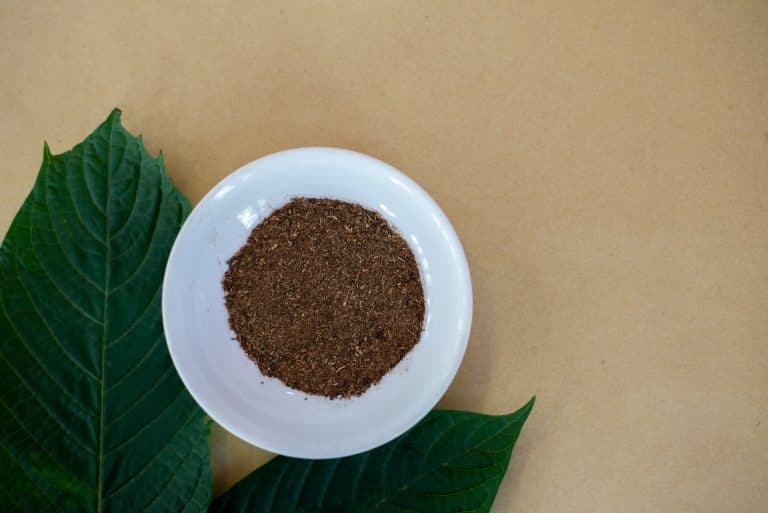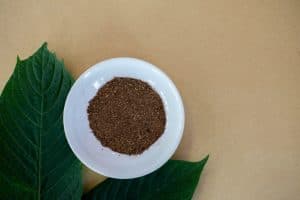 So, what are you going to get from Kratom Divine? Let's find out below:
Kratom Capsules include Maeng Da, Sama Sama, Bali Capsules (Premium Bali and Red Bali) Hulu Kapuas, Vietnam, White Borneo, Bentuangie, Green Malaysian, Red Indo & Premium Indo.
Similarly, they have many different Kratom powders, including Green Maeng Da, Sama Sama, Green Malaysian, White Borneo, Red and Premium Bali, Red and Premium Indo, Vietnam Kratom, Hulu Kapuas, Bentuangie Kratom, Samples, and Variety Packs.
You can also buy enhanced Kratom (Kratom extracts) at Kratom Divine. These include 15 Stars Kratom Extract Powder, HUSH Kratom Liquid Extracts, Zen Extract Capsule, & Zen Extract Liquid.
Loose Kratom Leaf is something you don't often find online. But, Kratom Divine offers loose leaves of Maeng Da.
Kratom Divine Prices
You'll find consistent pricing throughout the Kratom Divine website. You can see that the list price is crossed and a lower price is right next to it, which is an indication that they are actually selling at a lower price. Yes, you might think these products are for sale, but this is a popular sales tactic, nothing else.
Here is the breakdown of prices according to the products.
You can buy Kratom Divine powder samples at $5 – $7, and the shipping fee is $3.
Variety Pack Kratom comes with 0.5 ounces each of six strains (3 ounces total) for $45.99.
Kratom powders are available at a starting price of $10 (10 ounces). The highest you can buy is 16 ounces for $160 without any discounts. Rare strains are priced slightly higher than the rest. For example, Vietnam Kratom powder has a starting price of $12, going up to $192. Moreover, the Sama Sama (proprietary blend) is available for $18, going up to $288.
Kratom Divine offers vegetarian capsules. You can buy a 56-ct bottle for $29.99
Kratom extracts are slightly expensive. Their starting price is $10 per capsule. If you want to buy the highest quantity, you'll be paying $150 for 10 grams of powder.
Loose Kratom Leaf sells for $15 per ounce.
Kratom Divine Customer Reviews
Kratom Divine has got a highly positive image online. They have got a large number of five-star ratings and many customers have recommended the vendor. Moreover, their Facebook profile has also received five-star reviews.
One of the satisfied customers praised Kratom Divine's excellent customer support. The company answers customers' queries pretty quickly, thereby making them satisfied. The customer looks satisfied with the products and has bought numerous products from Kratom Divine.
Another customer got satisfied with the products and placed her order on the Kratom Divine website. One customer highly recommended Bali Kratom offered by Kratom Divine.
A recurring customer of Kratom Divine praises their high-quality products and said that there's no issue with any product. The customer usually buys Kratom extracts and has been highly satisfied with Kratom Divine because of their high-quality Kratom extracts.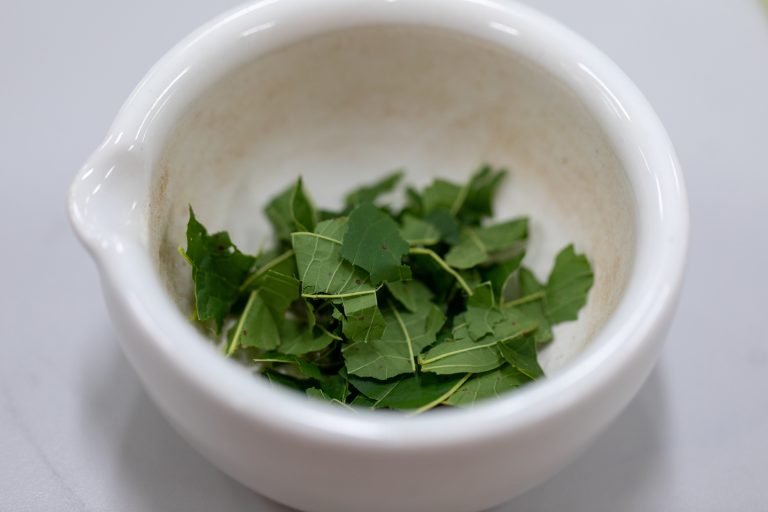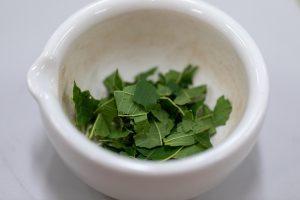 Final Words
Kratom Divine has good products, but if you think their prices are not within your reach, you can visit Buy Kratom Bulk USA. As the name suggests, we offer bulk Kratom at amazing prices. So, if you're looking for the best bulk buying option, you know where to go.
Keep coming for more on our Kratom blog.