When the Los Angeles-based kratom store Original Harvest Kratom opened in 2018, it received a lot of attention. Its social media presence on Facebook and YouTube grew quite quickly. The new kratom vendor even grabbed the attention of some of the best kratom vendors, who wrote reviews on Original Harvest Kratom rather quickly.
As a matter of fact, you can find multiple Original Harvest Kratom reviews online from 2018, 2019, and 2020. As of 2021, you can no longer even access their website, Originalharvestkratom.com. As the company had a popular website where you could buy kratom capsules, kratom powders, kratom extracts, and a variety of kratom strains for sale—many people were surprised to find that Original Harvest Kratom seemed to fall off the face of the earth one day.
Currently, Original Harvest Kratom's website is down. They have not updated their Facebook page either, or other social media. So where did OHK go? Keep reading—we may have the answer in store for you.
Original Harvest Kratom Review – The Company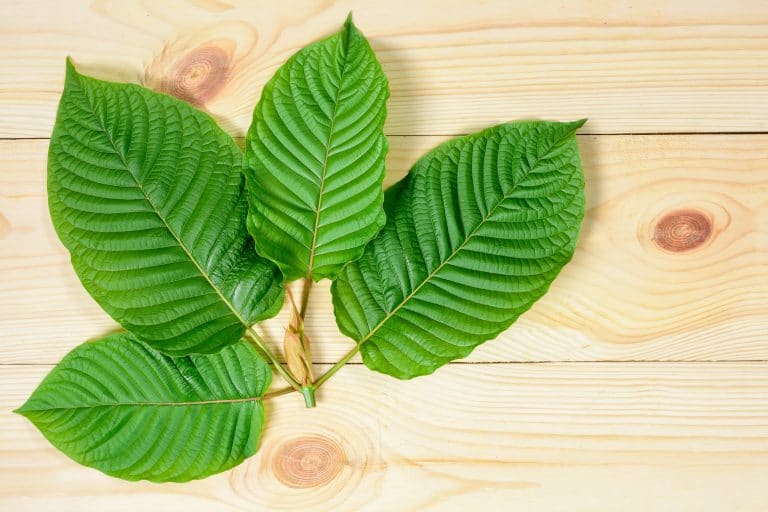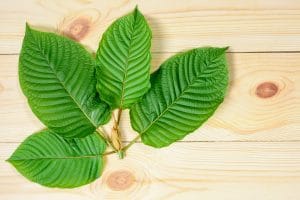 Original Harvest Kratom was an ambitious kratom company that began in Los Angeles, California, and soon expanded its offices to Ontario, Canada. The brand has two decades of experience working in the North American market, selling trusted herbal products to their customers.
Original Harvest Kratom had an impressive logo and marketing approach, which led it to be very successful both in online kratom sales and in retail sales to headshops and gas stations.
OHK's product line contained popular kratom strains, as well as a more unusual category of kratom products— Kratom Leaf extracts—a branch of kratom extracts that was produced by extracting the indole alkaloids from multiple M. speciosa leaves and infusing them in concentrated amounts into kratom powder. According to Golden Monk Kratom's review, many of Original Harvest Kratom's products were enhanced by natural or synthetic means, which led some people to wonder if Original Harvest Kratom was legit.
The company's once-popular online store was disabled in early 2021, and its social media presence was abandoned.
Why Did Original Harvest Kratom Shut Down?
It's not rare to find deactivated kratom vendor websites. Kratom vendors face many challenges; not only is the market competitive, but there are also many federal regulations that must be carefully followed. FDA marketing restrictions, lack of product transparency, and banking difficulties are often to blame. If you've read our article on what happened to Kratom Crazy or our updated review of King's Kratom, you get the idea.
But what happened specifically to Original Harvest Kratom? They claimed to lab test their products, and they seemed to invest a lot into their brand image.
Well, the first clue comes from their declining customer reputation. In 2020, you can find a number of Better Business Bureau customer complaints issued against Original Harvest Kratom. Many people complained about not receiving their package after purchasing it. They wanted a refund, which some of them eventually got. Original Harvest likely shut down their website due to backlash from customers.
That being said, there's still more to the mystery. Why did Original Harvest Kratom stop following their 3-day shipping policy? When did they first start to fall behind? There are few mentions of the company on Reddit kratom forums or any other kratom forums, so we can't really answer this. Maybe they ran into problems with their enhanced kratom leaf extracts. Maybe they ran into banking difficulties or lost their kratom source. Maybe they were understaffed?
Regardless, the brand disappeared without a trace. Its website domain disappeared, but Original Harvest Kratom's Facebook page is still up. There has been no update since February 2021.
Did Original Harvest Kratom Change Their Website and Brand Name?
We all make mistakes, and sometimes those mistakes might be so embarrassing that we wish we could change our name and begin life anew again under a new identity, free from the past. No? Well, that's a bit dramatic, sure. The point is that even if you wanted to, you can't escape your problems in the past by changing your name.
Not unless you're a kratom vendor.
To some extent, this is true. Kratom vendors who face trouble with customers or the FDA may disappear and start a new website under a new name. Often, it doesn't work out very long for them if they never fix their original problems. For example, some kratom vendors keep getting in trouble for making health claims.
Kratom is an unregulated herb that is not approved by the FDA for medical use or as a dietary ingredient. The FDA forbids kratom vendors from making health claims such as "kratom may help relieve pain," or "kratom is a safer alternative to opioids."  Some vendors just don't know how to follow the rules, but it's important to do so for the future of kratom.
We don't know if Original Harvest Kratom made any illegal claims, but we do have evidence that they renamed themselves. As Golden Monk pointed out in their review, OHK's final Facebook post featured an image of a kratom packet featuring a different company logo that said "Lifted Botanicals." T
Lifted Botanicals was a new brand, but was even more short-lived than OHK. The website that other vendors linked to in their OHK reviews is no longer active. Was that truly the end of Original Harvest Kratom?
Our only possible link is to a Kratom and Kava Bar in Pasadena, CA called "Lifted Botanicals Wellness Bar," which they describe as "Pasadena's first kava bar." It could just be a coincidence, but it strangely echoes Original Harvest Kratom's claim to be "the only company that has their kratom lab-tested" (according to a comment on OHK's Youtube channel).
Tired of Mysterious Kratom Vendors? Buy Kratom Bulk USA Values Customer Transparency.
Hopefully, we told you more about Original Harvest Kratom in our review than the company cared to share with you. As we hang up our detective hats for the day, we warmly invite you to check out our kratom powders and kratom capsules for sale in bulk quantities, as well as wholesale deals. We don't offer enhanced kratom strains, fancy liquid kratom extracts, or caffeine kratom shots, but we do provide authentic kratom for sale, plain and simple.
We source our kratom directly from farmers in Indonesia and we lab-test each of our strains—so we know exactly what's in our kratom. Even though our website isn't super snazzy, you know what to expect from us. We won't disappear on you.