Want to buy top-notch Kratom strains? At Buy Kratom Bulk USA, you're in for the treat. Seriously, we have so much to offer for all kinds of customers, beginners, regular buyers, and Kratom enthusiasts. And we're also open for resellers and wholesalers if you want to buy Kratom in bulk.
Apart from the Kratom products, what sets us apart is our commitment to the Kratom industry and the marketplace. Besides the lowest possible prices, we also help our customers to learn about this industry. This is why we have a Kratom blog that offers reviews, news, and updates regularly because that's what you need before buying any head shop Kratom.
Talking of head shop Kratom, this post talks about a popular brand called Medicine Man Kratom. We'll analyze their products, prices, quality, and other important aspects to help you make an informed decision.
Should you buy Kratom from Medicine Man or not? Read on to find this out.
Medicine Man Popular Kratom Products
Medicine Man deals in popular Kratom strains. Based on the market's requirements, the manufacturer offers select Kratom colors. Their product forms include Kratom powder and Kratom capsules mainly.
Medicine Man offers Kratom capsules in 4 sizes – 25 ct, 50 ct, 75 ct, and 150 ct. On the other hand, there's only one size for Kratom powders, i.e., 1oz pack.
You can buy and choose from the following product lines: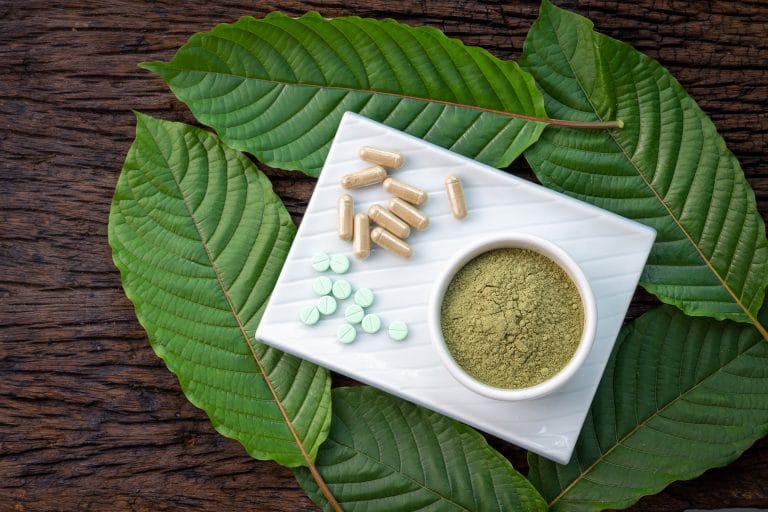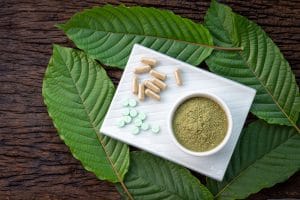 Black Jaguar Ulta Enhanced Maeng Da Kratom
Lone Wolf Maeng Da Kratom
Medicine Man Green Malay Kratom
Pheonix Red Veined Bali Kratom
The Black Jaguar product line features extra enhanced Kratom extract, claiming to have 30 times higher concentration.
Medicine Man Kratom Prices
You must have figured out there will be some price variations. While the price difference between capsules and powder is obvious, there's also a variation based on the product lines.
Capsule Prices
The Green Malay capsules by Medicine Man Kratom are available in four sizes. You can buy:
25 capsules for $12.99
50 capsules for $21.99
75 capsules for $29.99
150 capsules for $51.99.
Similarly, you can pay the same for other product lines, except Black Jaguar 30x capsules. Here are the prices for the Medicine Man Black Jaguar capsules:
25 ct; available for $29.99
50 ct; available for $51.99
Powder Prices
The Pheonix Red Veined Bali Kratom – 1oz powder is available for $12.99, while the same quantity of Green Malay Powder and Lone Wolf Maeng Da Powder is sold for $18.99 each. In comparison, Black Jaguar 30x Kratom powder is the most expensive, priced at $49.99 per 1-oz pack.
Note: Prices of these products may vary based on where you're buying from. The above prices are applicable when you buy Medicine Man from online vendors.
Medicine Man Product Quality
Aiming to be one of the top Kratom brands, The Kratom manufacturer is keen on setting high standards and maintaining them. The vision is to render customer satisfaction. When the customers observe no compromise on quality standards, they'll obviously be willing to pay some extra bucks for the products.
Quality is the major differential advantage, as far as Medicine Man Kratom is concerned. Medicine Man distributes through RGR, promising to maintain high standards. With that, they also ensure exceptional customer support, making sure you got your concerns answered as professionally as possible.
General Feedback
The way the Kratom industry is growing, it isn't easy to keep pace and make yourself stand out. But Medicine Man seems to know the art. The head shop Kratom brand has received immense appreciation from all the major platforms, including Kratom Reddit.
Customers do believe Medicine Man Kratom is expensive, but they also say that the quality is top-notch, they wouldn't think of replacing the brand. In general, they look satisfied with the support and online assistance provided by the Medicine Man.
Final Words

The internet is populated with praises and positive reviews about Medicine Man Kratom. You can find this brand on almost every Kratom smoke shop. We have also found many online vendors featuring the brand and selling their products. So, all in all, Medicine Man would be a good choice if you from local stores.
But if you're tight on budget or can't find the Kratom strain you're looking for, you know where to go. Buy Bulk Kratom stocks probably the widest variety of Kratom strains across all the popular Kratom colors. And all Kratom batches are pre-tested by third-party labs, so there should be no question about quality. Oh, and we also offer Free Shipping on orders over $150.