Although it seems like new online kratom stores are popping up every day, some kratom vendors have been around for 10+ years. Club 13 is one of these old kratom vendors—they've been around since 1999, which is pretty surprising for a headshop kratom brand.
Since many new startup kratom brands are just in it for the short-term profit, it's typically a good sign that a kratom vendor has been around for a while. That being said, some of the best places to buy kratom are pretty new to the kratom business, and not every experienced kratom vendor has the best quality kratom for sale.
Is Club 13 a good place to buy kratom, or are they now washed-up pioneers trying to stay on the kratom train? On our quest to find the pros and cons of different kratom brands to discover the best kratom vendors, we at Buy Kratom Bulk USA have set out to review Club 13 kratom with insight and honesty. We looked at Club 13's kratom website, company history, kratom prices, product line, and customer reviews to assess the kratom brand. Now let's unpack our findings.
To find out, we examined the company, product line, customer satisfaction, and overall reliability. Let's break it down.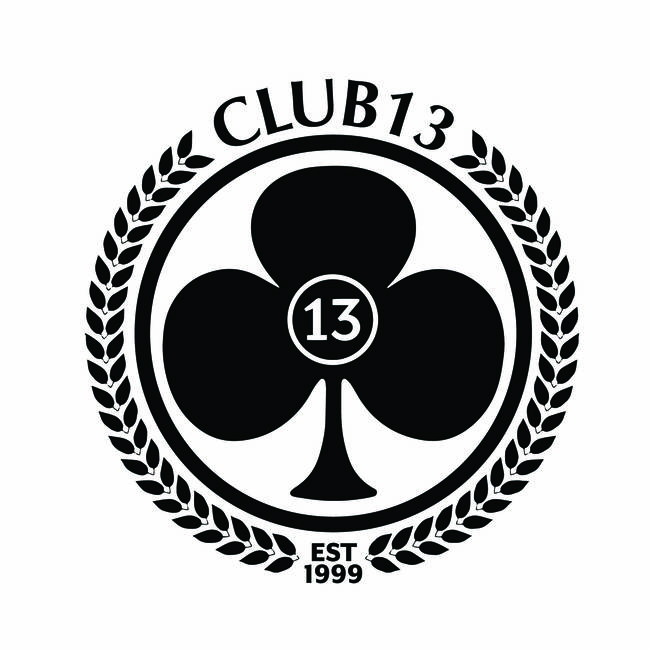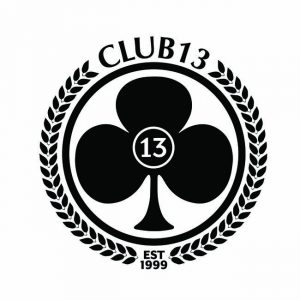 What is Club 13? The Kratom Brand at a Glance
Club 13 is a veteran kratom vendor, having offered kratom for sale in headshops and other stores since 1999.  Back then, kratom was not as famous as other herbal products in the US. Truly a pioneer of kratom sales in the US, Club 13's longevity alone gets a tip of the hat from us. Many of the 10–15 million kratom consumers today probably weren't trying to buy kratom in 1999, or even knew what it was. Since many groundbreaking kratom studies haven't come to light until the past five years, Club 13 either had some commendable foresight into the herb's potential, or they were willing to take a gamble.
Being a sort of grandfather figure to all the new kratom vendos, Club 13 is one of the most famous kratom vendors in the country. Through all these years, the brand has had plenty of time to build an excellent reputation and awareness for the quality of their kratom products. It's no surprise that Club 13's has a good-looking and user-friendly website that features a number of different kratom strains and product varieties for sale. We'll get to more on that later. For now, let's just collectively tip our hats one more time.
What Products Does Club 13 Offer?
The official Club 13 website neatly lays out various sections offering different kratom products for sale. Club 13 kratom has an impressive total of 52 different varieties of kratom for sale, including kratom powders, kratom capsules. You can even buy kratom vape oils online from Club 13, which is something we've rarely seen.
Their kratom product range includes: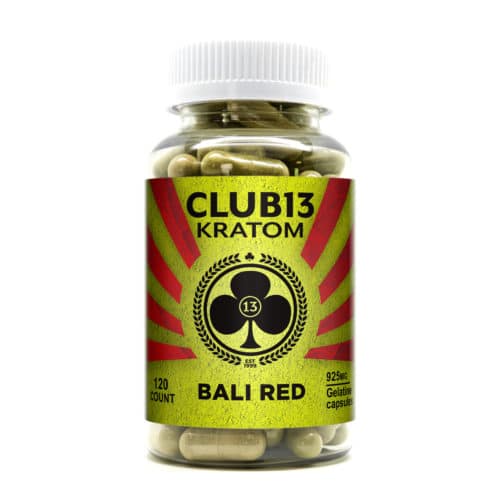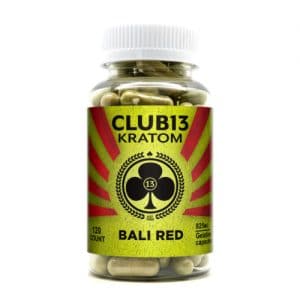 Kratom Powders
Kratom Capsules
Kratom Extracts
Kratom Vapes
As far as the Kratom strains are concerned, Club 13 offers some of the following kratom strains in their inventory: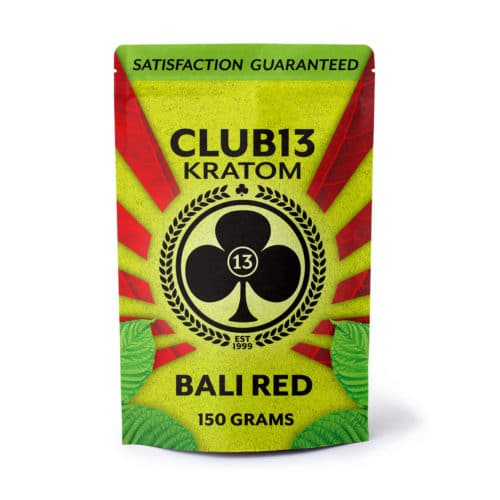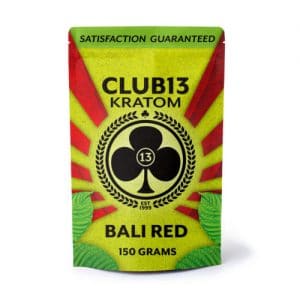 Bali Kratom strain
Malay Kratom strain
Indo Kratom strain
Kali Kratom strain
Maeng Da Kratom strain
Blended Kratom strains
Extra Strength / Enhanced Kratom Products
Their products are sold in varying package quantities. The most popular kratom products at Club 13 appear to be their kratom powder "kratom samples" (3.75 grams .which consist of a small amount of kratom for cheap prices. These kratom samples are ideal for customers who want to test a certain kratom strain before actually spending a lot of their money on it. We thought that it was a smart and efficient way to market their products, which is also a big plus for their customers.
Club 13 also gives the customer the choice to buy kratom variety packs, featuring a bundle of 3 pouches of different kratom strains for a low price.  Club 13 offers kratom capsules for sale in both the popular strains and in the form of extra potent capsules with more concentrated alkaloids.
Club 13 also offers more rare kratom strain varieties, such as their  'Alkaloid Enhanced' line of kratom extracts. These enhanced kratom extracts are infused with a wider range of kratom alkaloids, similar to a broad-spectrum kratom extract. All of their kratom products come in a wide variety of strains, including popular kratom strains like Green Maeng Da and Red Bali kratom.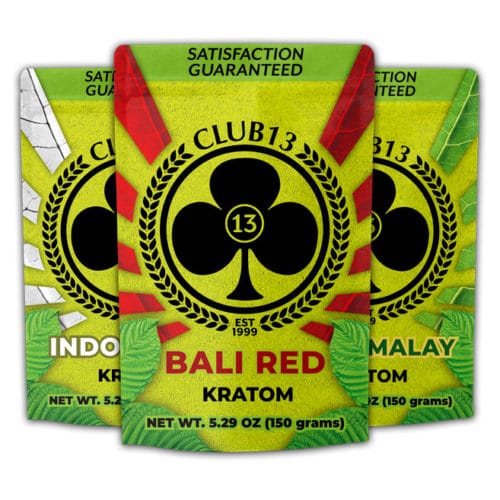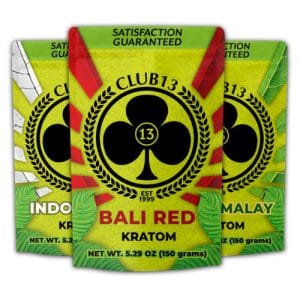 Apart from the above-mentioned kratom products, Club 13 kratom also offers CBD products and E-liquids for sale.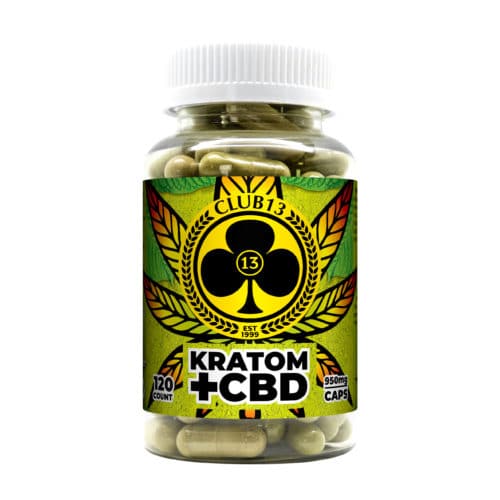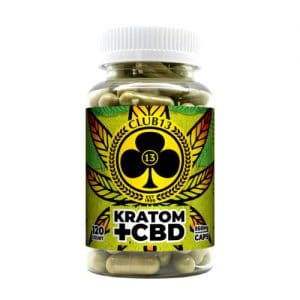 Lab Testing of Club 13 Products
As a measure to prove the authenticity of their kratom products, Club 13 provides lab reports for their kratom for customers to view on their website. This feature helps the consumers understand exactly what is in Club 13 kratom, which is helpful to assure that it's free from contaminants and that the kratom is genuine and pure.
To obtain the lab reports, the customer has to fill a brief form, which consists of multiple input fields including the "Product Name" and "Lot number." Club 13 promises to share the lab reports within a period of 24-72 hours with the purchasers. This effort is important as it ensures transparency and authenticity of the kratom products being offered by the brand.
Club 13 Products Prices
So far, Club 13 kratom is looking pretty good, but how do Club 13's kratom prices compare to the competition? The overall kratom pricing structure of Club 13 kratom products is consistently affordable and competitive as compared to other online kratom vendors. These prices might vary if you decide to buy Club 13 Kratom products from other online vendors as opposed to directly from Club 13. To avoid counterfeit Club 13 products, we advise you to either buy directly from the brand itself or trust a well-reputed 3rd party online vendor with your money.
The price of the individual products varies from strain to strain; it's no surprise that their concentrated kratom products and kratom extracts cost a bit more. The kratom costs also depend upon the total quantity ordered by the customer. For instance, 15 grams of Red Bali Kratom powder will cost you $10.99 whereas the same strain will cost you $56.99 if you decide to buy 150 grams of it.
Club 13's single serve kratom powder packets are pretty much like kratom samples, containing no more than 3.75 grams of kratom powder per pouch. Available in every popular kratom strain, you can buy these kratom samples for a low price of just $1.99.
If you're interested in buying regular quantities of kratom powder, Club 13's kratom powder prices start at $10.25 for a 30g pack but may increase for different strains. Their Red Bali Kratom is the cheapest in their powder lineup, but other varieties like their kratom house blends can cost up to $20.25 per 30g of kratom. Their Horn kratom powder strains also cost a little bit more than their Bali kratom for sale, priced at $20.50 per 30g.
Club 13 offers bulk kratom for sale in a Three Leaf series. Their bulk kratom series consists of the same kratom powder varieties for sale on their website but at discounted prices. They enable you to buy bulk kratom on their website in weights of 1/4lb, 1/2lb, or 1 and 1/4lb bags, the prices ranging from $26.55–$87.13.
Their kratom capsules for sale also vary in price according to their concentration, quantity, and additional features. Typically, 50-count Green Malay kratom capsules will cost $47 with regular concentration. Capsules of the same size but with extra strength cost $75. Their vitamin-infused or mineral-infused kratom capsules (such as their Bali Kratom capsules Plus Vitamin C) are priced at $2.56 for a 4 count bottle, ranging up to $102.84 for their 275 count kratom capsule bottles.
.Overall, Club 13 kratom prices are affordable overall. "Fancy" kratom varieties and concentrated kratom extracts and powders will nearly always cost more, but Club 13 keeps their prices reasonable for even those types of kratom for sale.
Third-Party Reviews about Club 13
Next for the Club 13 review, we also did a little research on the internet to see what their purchasers on different blogs and websites are saying about Club 13 products. On various kratom discussion forums, we came across a mixture of positive and negative reviews written about Club 13 products. Many positive reviews cite Club 13's kratom as being very good "headshop kratom." Others say that Club 13 kratom is underwhelming in terms of quality and overpriced for what it's worth.
Another Reddit kratom reviewer said that Club 13 kratom is terrible, and expressed fears about their kratom being untrustworthy, but Club 13 may have improved their product quality after 2018 when they were among the kratom vendors who had to recall kratom for fears of salmonella contamination.
Customers do tend to appreciate Club 13's accessible lab tests and their dedicated kratom blog section, featuring kratom news, kratom tea recipes, and other educational posts.
We did come across some good and bad comments about Club 13's customer service. Some customers said that they reached out when they received the wrong kratom order, but Club 13's customer service didn't do anything about it. Other Club 13 kratom reviews from customers say that their responsiveness is great and that they're willing to answer any questions quickly.
Club 13 Kratom does offer a customer satisfaction guarantee for their products. Their website states that if you're dissatisfied with any of their products, you can send anything back that you don't like for a product exchange or a refund (minus shipping and taxes). That being said, you may wish to double-check their terms and conditions before you send anything back for a refund.
Our Experience with Club 13
To make our Club 13 review as solid as possible, we purchased two kratom products from Club 13 ourselves to find out just how good Club 13's shipping services and packaging are. We ordered Regular Red Bali Kratom powder and Extra Strength Kali Gold Kratom capsules.
The shipment arrived well within the promised time, indicating that they have well-established logistics. The products were nicely packaged in an airtight packet and bottle. We found the Club 13 products to be of very good quality, as is backed by their kratom lab reports. The overall shopping experience was well worth the money we spent on the products.
So, is Club 13 any Good?
When it comes to the overall brand impression on the internet and our own experience, we can conclude that Club 13 is a pretty trustworthy headshop kratom brand. With a large inventory of different kratom products for sale, it is not easy to maintain such high standards for so many years unless the brand is really committed to quality and excellence. That being said, it does have a lot of mixed reviews about the quality of their kratom for sale and customer service.
Club 13 has a wide customer base spread all over the country, but many of its customers have also left to buy kratom elsewhere. If you're interested in buying fresh quality kratom for low prices, check out our kratom for sale. We source our kratom directly from farmers in Southeast Asia so we can have full knowledge about our kratom and provide it to customers.
If you liked our review and want to learn more about kratom vendors, behind-the-scenes industry info, and more, check out our kratom blog to stay up-to-tabs