You can find plenty of online Kratom brands to buy Kratom in the US. After being part of a native Southeast Asian lifestyle for decades, the herb is now becoming popular in the Western world. However, with Kratom's legal issues, trusted vendors like OPMS Kratom offer the best way to buy.
When getting Kratom delivered to your home is one of the best ways to buy Kratom from online sources like Buy Kratom Bulk USA, some brands only sell in shops, even though very rare. OPMS Kratom is indeed one such brand that sells only in local stores and gas stations.
However, before you buy from a local store or online vendor, it is natural to look for their authenticity, reviews, their product range, prices, and what other people have to say about their quality, delivery, prices, and products.
This is exactly what we are going to do here. We will explore OPMS Kratom in detail and look into everything that can help you make an informed decision before buying Kratom. Keep reading!
What is OPMS Kratom?

You may be wondering, what is behind the unique name OPMS? Well, OPMS stands for Optimized Plant Mediated Solutions. You may already have an idea about the brand by its name.
They are all about herbs and plants. The brand is based in Los Angeles, California, and was founded in 2005. In fact, if you compare with some other online brands, you can realize OPMS is one of the oldest OPMS Kratom brands in the US, selling Kratom products for more than 15 years.
If you survive for this long in any industry, you are surely doing something right. This is exactly the case of OPMS Kratom.
Here is another interesting fact. Unlike many other brands that only sell online, you can find OPMS products on smoke shops, liquor stores, convenience stores, gas stations, and other mortar and brick shops. Their products are available in all states in the US except the states and counties states where Kratom is banned.
Here is our short blog if you are interested in knowing: Is Kratom ban lifted or not.
However, as many shops get closed during the Covid-19 lockdown, OPMS Kratom also partnered with Fast Incense to take orders online and deliver their products to doorsteps, at least for the time during the COVID-19 fiasco.
In addition, the brand also sells only GMP certified products, while all their batches are tested under FDA approved labs and facilities.
What Does OPMS Kratom Sell?
Here is a really interesting fact about OPMS Kratom. When brands like Buy Kratom Bulk USA offer you an array of Kratom products, OPMS keeps its products to a minimum in powder and capsule form.
However, their minimal product line is the reason for their popularity, as they focus more on a few best products that offer everything related to Kratom.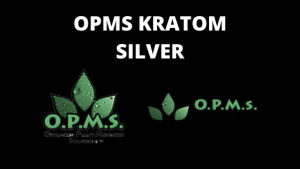 Here is a quick list of products they sell.
OPMS Gold Kratom
OPMS Liquid Kratom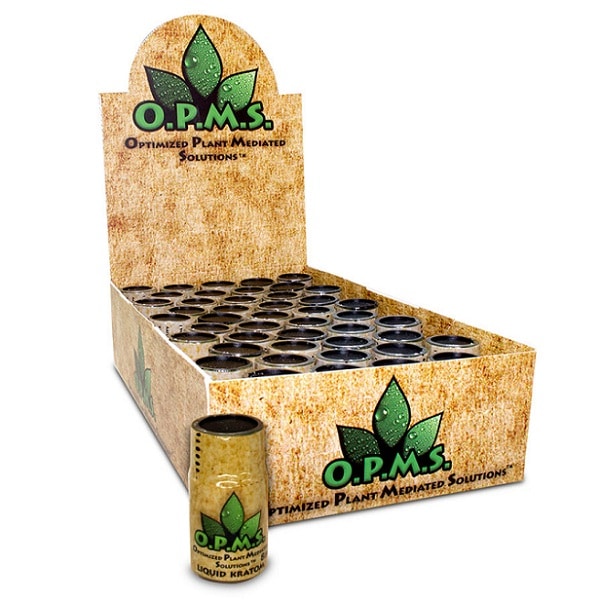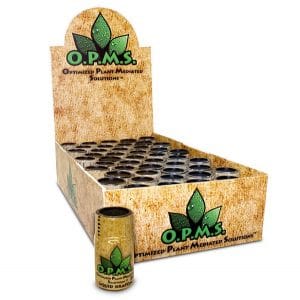 Other than that, they also sell OPK Kava products as well. Now, Silver and Gold Kratom are their brand lines. You can also read our detailed OPMS Silver Kratom review on our blog as well to learn more.
Each product line is popular for Kratom capsules, but Kratom powder is also available.
When it comes to Kratom strains, again, the choices are limited. The brand offers only three strains that include Maeng Da Kratom, Malay Kratom, and Thai Kratom.  Keep one thing in mind before buying OPMS Kratom, all their products are for 18+ only.
So what do you need to do if you want to buy more Kratom strains? Well, you can buy from Buy Kratom Bulk USA, and get more than a dozen Kratom strains delivered to your doors.
OPMS Kratom Prices
As OPMS Kratom is available in different stores throughout the US, from gas stations to smoke and liquor stores, retail prices may vary.
However, here is the average price of the OPMS Gold capsules.
A pack with two capsules: $17.99
A pack with three capsules: $26.49
A pack with five capsules: $43.49
If you are buying the OPMS Silver Kratom product line, here is the average price.
A bag of Maeng da capsules can range from $6.49 to $73.99, depending on the quantity. The smallest bag is available in a 9.6 g package, while the largest bag is available in 288 g bag.
Similarly, the smallest 9.6 g Malay bag is available for only $6.99, while the largest 288 g bag is offered for $77.99.
Next, a Thai bag of 9.6 g is available for $5.99, but the largest 288 g bag is available for $67.99.
Similarly, if you are buying Kratom powder, the prices again range from $7.49 to $67.99, based on the size of the package as well as the Kratom strain you are buying.
To put it in simple words, you can save more when you buy in larger quantities.
How to Contact OPMS Kratom?
There is only one way to reach their support, and that is an online form on their website. You have to fill out the online form with your contact details and the questions you have, and the brand will contact you back.
Here is the link to OPMS Kratom website from where you can get more contact information.
Final Words
We are sure you now know everything about OPMS. Unlike online Kratom vendors, OPMS sells their products in shops and has been doing this for more than a decade. They sell a limited number of products, but their products, like OPMS Silver Kratom and OPMS Gold Kratom, are already very popular among Kratom enthusiasts.
If you want to learn more about Kratom, other brands, and other Kratom related products, check out our Kratom blog.
Happy buying!