Mang Da Kratom is regarded as one of the most popular Kratom types available in the Kratom market. There are so many fans of this strain that many people think that Kratom is only available by the name of Mang Da! Because of its popularity, retailers and vendors all over the world always make sure to keep the stock of this specific strain full. That being said, buying authentic Kratom today is an arduous task. Proper research is required to make sure you don't end up purchasing your Kratom from a low-quality vendor. But no need to worry or spend hours researching on the internet as we at Buy Kratom Bulk USA have done all that for you! Just read this article to find the answer to many frequently asked questions regarding Kratom and the famous Mang Da Kratom strain.
Kratom and Its Origin

 Before we talk about Mang Da Kratom, we must provide you with a brief understanding of Kratom and its origin. 'What is Kratom?' and 'Where did it come from?' are the type of questions on every person's mind when they enter the mysterious Kratom world. The answer to these is quite simple. Kratom is a botanical herb obtained from the Mitragyna speciosa tree, which originated in South Asia. This fascinating tree is most commonly found in Indonesia, Malaysia, Thailand, Vietnam, and Brunei and has been grown in these regions for centuries.
Because of slight differences in the soil and weather patterns in these regions, the Kratom grown in different areas has different properties and is given different names such as Bali Kratom or Borneo Kratom. Once the leaves from the kratom tree are harvested, they are dried and crushed into Kratom powders, which can be used to make more Kratom products. If you are looking to buy Kratom of high-quality, read our article 'Where Can You Buy Kratom?'.
Mang Da Kratom and Its Appearance

 Now that you are aware of what Kratom is, let's talk about the origin of one of the most famous Kratom strains in the world today: Mang Da Kratom. This strain of Kratom originates from Thailand and is named after a water bug called Lethocerus Indicus. According to Kratom experts, this particular variety can be identified through the darker shade of green in its leaves, which is unlike other Kratom strains. The powder from these leaves is greener once they are crushed; however, that does not mean that the color of the strain is always green. The color of the Kratom plant is identified through its vein color. Like all Kratom strains, Mang Da is available in all Kratom colors such as Red-vein Kratom, White-vein Kratom, and Green-vein Kratom.
What Makes Mang Da Kratom Special?
 The secret behind why Mang Da Kratom is so unique lies in the alkaloid profile it possesses. The significant difference between Kratom strains is not external but internal. They may look alike on the outside, but the alkaloid profiles they hold will vary due to several factors such as soil, climate, harvesting methods, etc. That being said, Mang Da Kratom is known to have one of the most impressive alkaloid profiles among all Kratom strains. Many locals in Thailand refer to it as 'Pimp Grade' Kratom, which means the highest-quality Kratom. The alkaloid profile it possesses has a lot to do with the fact that it goes through a special process called 'grafting'. In this process, two top-quality Kratom strains are blended into one to produce Kratom of even higher quality. Furthermore, it has gained popularity because it is available in all three primary Kratom colors, allowing buyers of all types to enjoy it.
The Different Colors of Mang-Da Kratom
Just knowing which strain of Kratom is your favorite is not enough! You also have to know which color of Kratom you prefer. For this, it is recommended to buy all primary Kratom colors before deciding on the one for you. Luckily for you, Mang Da Kratom is available in all three colors, and they are:
Green Mang-Da Kratom
 The green vein kratom leaves of this Kratom variety are picked by expert farmers at the correct time when they are most fresh and of the highest quality possible. For new buyers of Kratom, this strain of Kratom is highly recommended.
White Mang-Da Kratom:
The White vein kratom leaves of this tree are mostly harvested from Thailand or, in some cases, Indonesia. Most farmers dry this particular variety for two days indoors before drying it in sunlight for 4 to 5 hours.
Red Mang-Da Kratom:
 Red Mang Da Kratom is one of the most popular varieties of Kratom available throughout the world and is majorly sourced from Thailand or Indonesia. Sourced from the Red vein kratom leaves, it is known to deliver the best Kratom alkaloid profile and is highly recommended for experienced Kratom enthusiasts.
Mang Da Kratom Powder
The Mang Da variety is most commonly sold in the Kratom market in the form of Kratom powders. The best Mang Da powder is obtained from the most mature Kratom trees. Once the leaves reach the desired age, they are harvested and left to dry for several days before being crushed into powder form. At Buy Krato

m Bulk USA, we provide our customers with the following Mang Da Kratom powders:
Other than that, we also provide reserved Kratom products to our customers, such as Private Forest Special Reserve Green Mang Da powder. This is an exclusive product available only for a limited time!
Mang Da Kratom Capsules
 Mang Da Kratom is also sold popularly throughout the world in the form of Kratom capsules. Capsules are usually preferred by enthusiasts who prefer pre-made doses instead of going through the hassle of making the dose themselves.
Capsules in the Mang Da variety are most commonly preferred by the students and professionals. At Buy Kratom Bulk USA, we provide our customers with the following range of Mang Da Kratom capsules: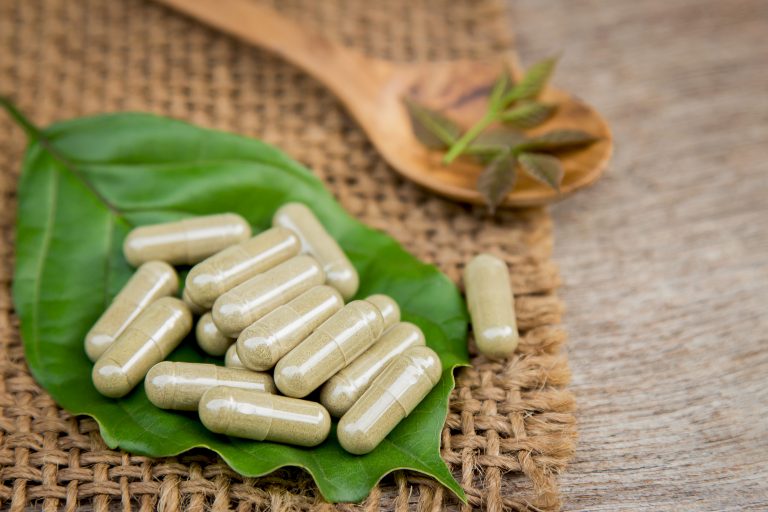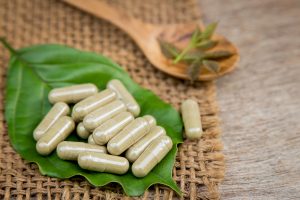 What Is The Price Range of Mang-Da Kratom Products?
Being the most wanted variety of Kratom automatically makes Mang Da Kratom the most expensive type of Kratom available. For example, a bit of research will show you that many respectable vendors charge up to $21.99 for only 28 grams! Further research will show you that if you buy bulk Kratom, you will be much better off. A 100-gram bag of Mang Da Kratom costs anywhere from $14.99 to $69.99. However, the vendors with lower costs are usually new to the market or are not trustworthy. This is where we come in! At Buy Bulk Kratom USA, we offer a 100-gram bag of Mang Da Kratom for only $20, and it is guaranteed to be of the best quality! On our website, buying larger quantities means saving more money.
Is Your Mang-Da Kratom of Good Quality?
 If you are wondering if the Kratom that you have purchased is of good quality, then there are a couple of things you must be on the lookout for. First and foremost, your Kratom must be obtained from the South Asian regions and only from the most mature trees. This ensures that it is 100% pure and organic. Secondly, the strain that you are purchasing should always be processed and manufactured at state-of-the-art GMP facilities. Last but not least, the Kratom you are buying must be freshly harvested and delivered on time. This ensures that your Kratom has the highest alkaloid profile possible by the time it reaches you. Exposure to the outside environment alters the alkaloid profile, and so the quicker your Kratom gets to you, the better.
Other High-Quality Kratom Strains
 While the Mang Da variety is considered the highest quality Kratom strain in the market, various other contenders are preferred by many Kratom enthusiasts. Mang Da might possess the best alkaloid profile, but that does not necessarily mean that you will prefer it over other strains. Every individual is unique, and that means everyone has separate preferences. Because of this, the choices you make can differ from the choices the majority of Kratom enthusiasts have made. All the strains are available in all three primary Kratom colors. That being said, here is a list of some of the other high-quality strains available in the Kratom market:
Best Quality Kratom for Sale
 Now that you know so much about Kratom, it is essential that you also learn a little about where to get the best Kratom for sale. The first step is to make sure that the vendor you choose has all qualities mentioned earlier in this article. Lucky for you, we at Buy Kratom Bulk USA tick all the boxes required to provide you with the best Kratom in the market. We have made the farmers in South Asia our business partners, and to provide you with high-quality Kratom is and will always remain our top priority.
Visit our Kratom blog section to learn more about Kratom! You are sure to find some very informative articles on various aspects of this botanical herb!