Maeng Da Kratom is admittedly the most popular Kratom strain since it's admired by newbies and veterans alike. Whenever you buy Kratom, you have to add a few ounces of Maeng Da to the order because it's a standard variety that everyone likes. Because of this, you must want to know where you can find the best Maeng Da Kratom for sale.
Lucky for you, we're discussing Maeng Da Kratom today and the best places to buy it from.
Introduction to Maeng Da Kratom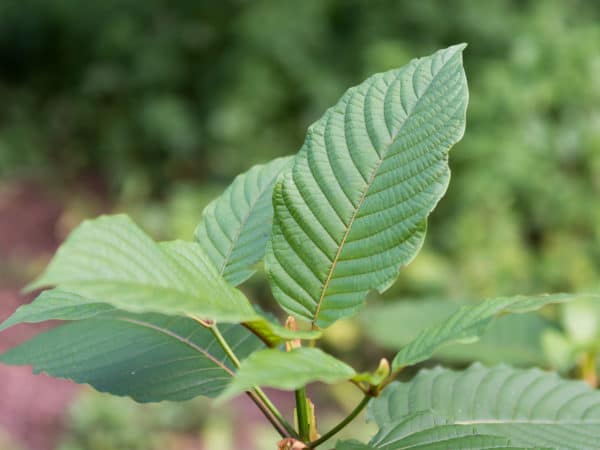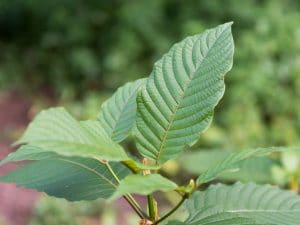 While most other Kratom strains are named after their source country, Maeng Da is an exception. It grows all over Southeast Asia. Thus, its name is not associated with a particular country or city.
In fact, Maeng Da is the native name for the strain, which originates from the Thai language. Its loose English translation is 'the best grade' Kratom, and we think the strain is aptly named. Like all other Kratom varieties, Maeng Da is also available in different Kratom colors.
You'll find Maeng Da for sale in the following colors:
Depending on their preferences, Kratom enthusiasts buy different colors of Maeng Da Kratom. While Green vein Kratom is popular among the newbies, veterans tend to go for red vein Maeng Da powder since it has a higher alkaloid concentration.
Types of Maeng Da Kratom Available for Sale

A few years ago, you'd only find Kratom powder for different strains. Today, you can buy the same strains in the form of liquid, extracts, tinctures, and capsules.
Green Maeng Da Kratom powder has the lowest alkaloid concentration since it comes from the youngest Kratom leaves. Despite the low alkaloid count, the strain is a favorite among Kratom enthusiasts.
If you fancy Kratom with a moderate alkaloid concentration, white vein Maeng Da Kratom powder is the right pick for you. It's the intermediate between green and red vein Maeng Da.
Speaking of red Maeng Da Kratom, it's easy to say that the strain is widely respected and admired by older Kratom buyers.
Kratom Capsules
If you're not a powder person, you can buy Kratom capsules too. You'll find Maeng Da Kratom in capsule form in all Kratom stores since it's the most common Kratom strain.
For instance, you can buy Green Maeng Da capsules from Buy Kratom Bulk USA at an economical price. Plus, the capsules are 100% natural, devoid of fillers and preservatives.
Like the powder, White Maeng Da capsules are also an intermediary between the other two strains, while Red Maeng Da Kratom capsules are the most highly-acclaimed.
Where Can You Find Maeng Da Kratom for Purchase?
As mentioned earlier, Maeng Da Kratom is a common strain. Thus, you'll find it in all local and online stores. If you want to buy it locally, go through the Kratom vendor list in your locality and choose the best seller.
Here are a few tips for buying Kratom from local sellers:
Never buy from a seller without reading reviews about their customer service and quality. You can find reviews on their Facebook pages, Google, or Yelp.
Besides, you can start a thread in Reddit community forums, and people who've bought from the seller will inform you about the vendor's product quality.
Check the packaging before buying Kratom. Since Kratom is a plant, it must be stored properly to retain the natural goodness. Otherwise, it can lose its freshness and alkaloid content.
Maeng Da Kratom Online For Sale

Besides local smoke shops, you'll find Maeng Da Kratom in online stores quite easily. Most stores also offer bulk Kratom for sale so you can stock up on Maeng Da.
If you've never bought Maeng Da Kratom before, search for sellers that offer free Kratom samples free shipping. You'll most probably get Maeng Da Kratom samples with your regular order. In this way, you can try the strain without having to pay for it.
When buying online, it's in your best interest to read Kratom vendor reviews before placing your trust in a seller. You don't want to end up with low-quality and poorly-packaged Maeng Da, do you?
To prevent that, make sure you read vendor reviews from unbiased sources such as the Buy Kratom Bulk USA Kratom blog, where we do honest and impartial analyses of different Kratom sellers and brands.
Final Words
For most people, Maeng Da Kratom is the first strain they ever buy. Thus, the affiliation sticks for a long time, and you'll always find yourself looking for places that offer Maeng Da Kratom for sale.
While Green Maeng Da Kratom is undoubtedly a preferred choice, you can expand your options to other Kratom colors and types too. In doing so, make sure you only buy from trusted sellers with a reputation for maintaining the highest quality. Also, learn more about Kratom by following our Kratom blog.