If you want to buy Kratom in New York, you'll surely want to know: is Kratom legal in NY? Kratom laws are a bit tricky to follow because you have to stay updated on the federal and state levels. That means you must know if the herb is legal in your state before purchasing it.
Whenever there's a hint or news of a Kratom ban, people want to know: can you still buy Kratom? In this article, we'll stick to NY and discuss if it's legal to buy Kratom in the region.
Kratom's Legal Status in NY

New York is one of the largest states in the United States in terms of population, making it a hub of Kratom enthusiasts. All those Kratom fans want to know: is Kratom legal in NY?
They need to be sure if they can legally buy and carry the Kratom plant in their state, and we're here to provide answers.
Owing to the diversity and street culture in the state, there's a massive trend of trying new things. Luckily, Kratom is among these items. That's why the herb is quite popular in New York.
Here's the answer to your burning question: is Kratom legal in NY.
As for now, Kratom is neither illegal nor banned in New York. So, here's the good news for all Kratom supporters living in the state. You can sell, buy, and carry the herb without any legal hindrance or issues.
Right now, there is no law prohibiting you from buying Kratom in the region.
Kratoms Legality in NY – History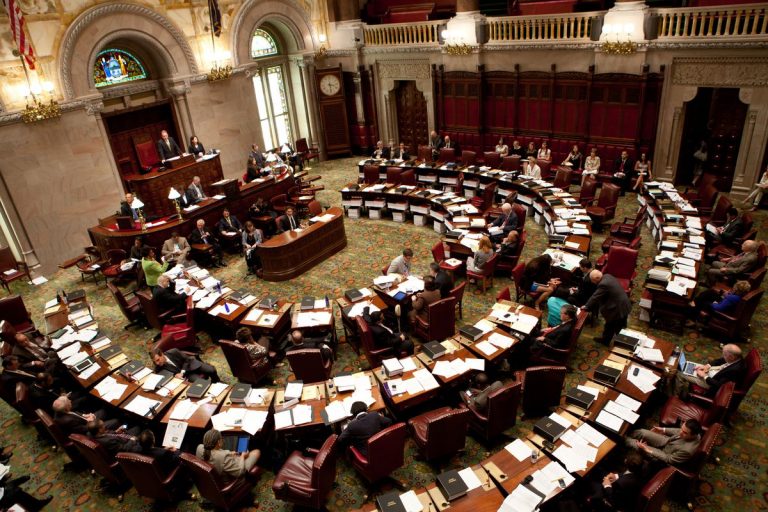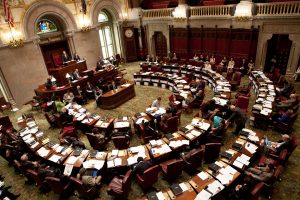 Like all other states in the US, New York also faced some resistance from some agencies regarding open Kratom sale and purchase. A few lawmakers took it upon themselves to ban the herb in the state for reasons that were considered unconvincing by thousands of Kratom supporters.
However, the American Kratom Association sprung into action and made efforts that no such law was passed. Thanks to the immense support from the local Kratom enthusiasts, the herb remains legal in New York.
Initially, in 2017, a bill called NY S06924 proposed that Kratom be made illegal in the state. The bill proposed that anyone under the age of 18, found in possession of the herb should be fined $500. However, the bill did not go through.
Another bill, Assembly Bill 231, proposed a full ban on the herb. Again, the bill was not passed. Due to the continuous work of Kratom activists, Kratom is still legal in New York state.
Thus, if you live in New York or plan to go there for vacation this year, you can buy your preferred Kratom strains and Kratom colors from the best Kratom vendors 2020.
Where to Buy Kratom in New York?

Knowing that Kratom is legal in New York, you'd want to know who sells the best Kratom in the state. Well, the options are limitless. No matter which strain you like, you'll find a seller that specializes in it.
Are you a Lucky 7 fan, or would you rather opt for Red Bali Kratom? Do you prefer Kratom capsules over Kratom powder? Fortunately, there are tons of options for all Kratom enthusiasts, regardless of their interests.
We'd suggest buying online as it comes with numerous perks. Nevertheless, we'll discuss a few places that you can buy Kratom locally.
Local Kratom in NY
Now that you know the answer to the question, is Kratom legal in NY, you can rest easy knowing that buying Kratom locally will not have any legal consequences. You can purchase Kratom in NY from:
Smoke shops
Vape shops
Gas stations
Head shops
Simply search for 'gas stations that sell Kratom near me,' and you'll be directed to the nearest gas station that sells your preferred strain. You can also read customer reviews on Yelp or Google written by people who've shopped from that particular store.
Buy Kratom Online in NY

Since Kratom is legal in NY, almost all online vendors ship to the state. You can search for any vendor with positive reviews and a comprehensive variety of Kratom strains and place an order. Here are a few benefits of shopping online:
You can go through the vendor's website and deduce a lot about their quality and service.
You can read Kratom vendor reviews to determine if a seller is trustable.
Most vendors offer same-day shipping, so you will receive your order in two to three days.
When you purchase in bulk, you get discounts on your order.
Final Words
Is Kratom Legal in NY? Yes, it is. So, what are you waiting for? Place an order for your preferred strains from BuyKratomBulkUSA.
At Buy Kratom Bulk USA, we will ship your order the same day, ensuring that it reaches your doorstep in super-fast time.
To learn more about Kratom, you can always find useful articles on our Kratom blog.